Linking up once again with the lovely ladies at
Fine Linen and Purple
and other more proactive peeps for another WIWS
Most Sundays I attend the 9PM mass at the Newman Center and therefore stay in my jammies all day until I realize around 6PM that I should probably shower...which is why it takes me forever to post these doggone posts because I stay out so doggone late!
This outfit in particular is one of my favorite takes on a casual outfit I wear nearly every day...but today I took it up a notch with a great Goodwill find...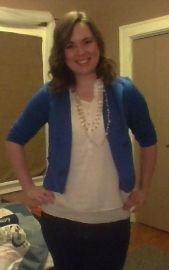 super duper low quality webcam photo.....best shot I could get out of 3 different cameras if you can believe it...
That blazer, originally from Charlotte Russe, was $3.49 at Goodwill! I just about died.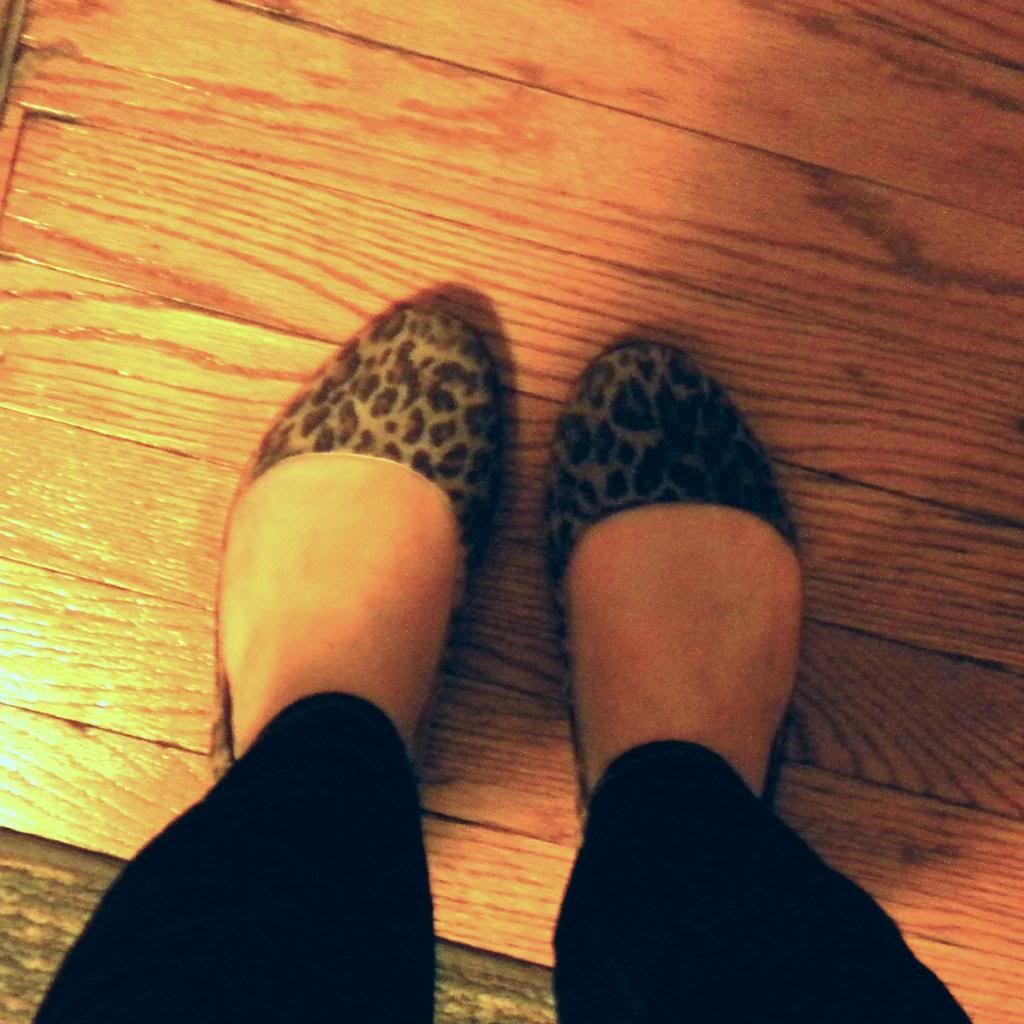 my go-with-everything leopard flats....and my I-feel-naked-without-it spoon ring
This Sunday was one of the first times that it hit me that Pope Emeritus Benedict XVI will no longer be the fearless leader of our Holy Mother Church....I shed a tear or two upon the initial announcement, and when reading/seeing pics from
Jenny's son John Paul's encounter with B16
, I cried a lot over that....but I don't think it sunk in fully.
But during the Eucharistic prayer, when our priest skipped the "Pope part" and went directly to "our Bishop Daniel..." I literally caught my breath.
And it was loud.
And slightly embarrassing.
But that was the first time I really realized that he was gone.
I know that this doesn't mean that we're abandoned, I know that this is all for the good of us and the Church but it still hurts. I'll miss our German Shepherd.
the deets:
blazer: Charlotte Russe (thrifted)
blouse: Old Navy
undershirt: Fruit of the Loom
flats: Target
spoon ring:
Silver Spoon Jewelry
necklaces: Charlotte Russe
click on over to
FLAP
for other Sunday Funday outfits!
xo, Morgan